Chamber charm at Government House.
26.02.2019
A weekend where exquisite music and festival fun collide!
Over two days in the beautiful Government House Ballroom, West Australian Symphony Orchestra presents a feast of enchanting music written especially for chamber ensembles.
The weekend of seven distinctive concerts includes pop-up performances and activities while you relax in Government House Gardens between concerts.
Come to a single concert, settle in for a day, or join us for the whole weekend experience.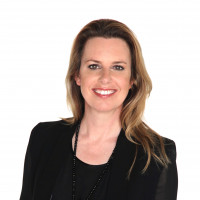 Festival host Fiona Campbell gives us a sneak peek into why this is a weekend not to be missed.
What can patrons expect from WASO's Festival of Chamber Music?
A weekend full of glorious chamber music, delightful surprises, catching up with friends and picnics nestled in the beautiful Government House gardens.

Do you have a particular concert or piece that you are most looking forward to?
The whole program is an embarrassment of riches! But I must admit that Schubert's 'Trout Quintet' is a favourite of mine, along with Mozart's Wind Serenade and there is simply no way that I will miss hearing Bach's Brandenburg concerto…so you see, I just have to be there for the whole weekend!
Government House Gardens will also come to life over the weekend, what activities can patrons enjoy between concerts?
Oh my goodness! There will be a buzzy festival vibe, with games, prizes, outdoor performances and a couple of surprises I couldn't possibly mention here, but needless to say, will be a delight for those who are there. Our fabulous team at WASO have been working hard to create a fun and relaxing area out the front of Government house to swan about and catch up with friends in between all those fabulous concerts. PLUS there is the picnic on the lawn on the Sunday before the final concert, and I will be your master of ceremonies for the weekend, what's not to love?!

What is it that makes WASO's Festival of Chamber Music so different to the Masters and Classics series?
Think of it more like a charming 'Garden Party', set in the grounds of a spectacular century-old home where you can dip in and out of intimate music making and enjoy a relaxed festival atmosphere with a cool glass of wine and some top gourmet food.This Chamber Music weekend is a way of celebrating all of the brilliant individuals who make up this incredible symphony orchestra and letting them shine, in smaller chamber clusters, like the diamonds they are.
WASO's Festival of Chamber Music
Saturday 2 March and Sunday 3 March
Government House Ballroom
Full program and tickets https://www.waso.com.au/concerts-tickets/whats-on/concert/wasos-weekend-of-chamber-music
We think you might also like