WASO takes its commitment to Education & Community Engagement very seriously and our Education & Community Engagement fund supports programs that bring the joy of music to Western Australians that may otherwise not have access to it. Many of our programs are the first or only of their kind in Western Australia, and all donations to this fund help us achieve our mission to touch souls and enrich lives through music.
Many people's first musical experiences do not happen at a concert hall but rather in a community hall, at school or even on the radio. These first musical memories are powerful and WASO plays an integral role in helping foster a love for music that shapes and defines lives. Whether for a family in a regional town, a child in hospital, a first-time ticket buyer or a seasoned WASO subscriber, each experience can create moments of musical magic.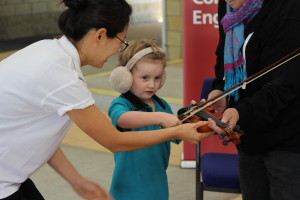 Harmony Music
Our Harmony Music Program visits students with Special Educational Needs, providing young people and their carers with the opportunity to interact with musicians and enjoy a performance in the comfort of their school environment. This program sees small WASO ensembles perform informal classroom presentations, share stories about life as a professional musician and introduce students to the instruments of the orchestra through performances of popular repertoire and interactive have-a-go sessions.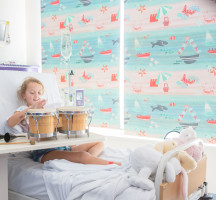 Hospital Orchestra Project (HOP)
Our Hospital Orchestra Project (HOP) brings moments of joy to the lives of unwell children and their families at Perth Children's Hospital. WASO musicians present a broad range of performances and participatory programs for children, as well as visit children on the wards six times a year. HOP has been running since 2008 in partnership with the School of Special Educational Needs: Medical and Mental Health with support from Starlight Foundation, who broadcast all performances on Starlight TV, helping us reach children who are unable to join us in the theatre.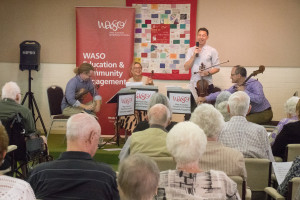 Music for the Ages
Music for the Ages has been designed to reach individuals who are unable to attend a symphony orchestra concert or rehearsal. It provides engaging chamber ensemble performances across the Aged Care and Healthcare sectors and encourages a lifelong journey with WASO's music and musicians.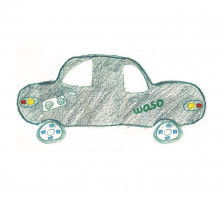 Musical Moves - Transport Subsidy
WASO is committed to helping teachers provide their students with live performing arts experiences through our bus sponsorship initiative, Musical Moves. Schools can apply for financial support to cover the transportation costs to attend WASO concerts. Costs start at $10 per student with schools needing to be no more than 100 kilometres from the Perth CBD and needing to address how attendance will support access to, and delivery of, music as part of the school curriculum.
The above programs represent only a small selection of WASO's Education & Community Engagement activities. For more information please also see here.
If you would like to help us create magical musical moments for children and families across the State by making a donation to our Education & Community Engagement fund, please contact Sarah Tompkin on 9326 0017, email tompkins@waso.com.au or make a donation via the button below.
There are many ways to donate to WASO. All contributions greater than $2.00 are fully tax deductible and every gift makes a difference. To make a donation online, click below.