The Friends of WASO Scholarship was created to enable full-time members of the Orchestra to take up opportunities for professional development in Australia and overseas.
The funds can be used to assist with travel, tuition, conferences or masterclasses and regardless of their experience or career stage, all WASO musicians can benefit from opportunities for development.
Funds for the Scholarship are generated through ticket sales to WASO's Patrons & Friends events held throughout the year. Considering Perth's geographical isolation, it is paramount that our musicians can take advantage of opportunities that enable them to overcome this distance and enrich their professional experience interstate and overseas.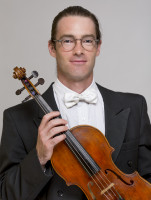 Alex Brogan, Associate Principal Viola
One of Two 2019 Winners
Alex travelled to Switzerland to study with esteemed viola player and teacher, Ivan Vukcevic. Ivan is Principal Viola at one of Switzerland's leading Orchestras, the Orchestra della Svizzera Italiana and teaches at the world acclaimed Menuhin Academy.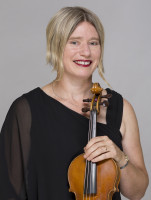 Louise Sandercock, Tutti Violin
One of Two 2019 Winners
Louise used the scholarship to cover expenses for her recent trip to Klagenfort, Austria, engaging in intensive study with Prof. Brian Finlayson, Head of Strings at Corinthian State Conservatorium. Whilst there, Louise was also able to trial high quality bows and eventually select the right one to purchase for use when playing with WASO.
Julia Brooke, Tutti Horn
2018 Winner
Julia travelled to the USA to undertake lessons with four leading horn players – three of whom female and considered trailblazers in their field. As WASO's sole female horn player, this experience offered her 'some unique insight into playing horn as a female in a male dominated part of the industry', and helped her inspire younger generations of female brass players.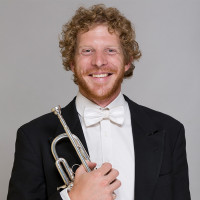 Brent Grapes, Principal Trumpet
2017 Winner
Brent used the Scholarship to travel to New York where he completed his Masters degree at The Juilliard School. 2017 marks 10 years since Brent arrived in New York, and this scholarship enabled him to undergo an intensive week of lessons and classes at Juilliard, while also making the most of being in NYC, attending concerts at the Met Opera, the New York Philharmonic and recitals at Carnegie Hall!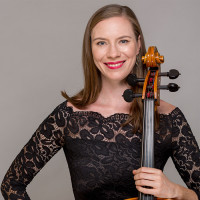 Louise McKay, Associate Principal Cello
2016 Winner
Louise wrote to the Patrons & Friends community about how she benefited from the Scholarship here.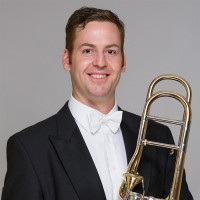 Liam O'Malley, Associate Principal Trombone
One of Two 2015 Winners
Liam utilised the scholarship for a study tour to the United States where he undertook lessons with players from the San Francisco Symphony, Boston Symphony Orchestra and the Philadelphia Orchestra, as well as attending symphony concerts and rehearsals. The lessons were with several different players including Toby Oft, Principal Trombone of the Boston Symphony Orchestra and Joseph Alessi, the Principal Trombone of the New York Philharmonic, who is widely renowned as one of the finest brass teachers in America. While in the US, Liam attended the Winter Trombone Workshop in Ithaca, New York. This was a 5-day intensive trombone workshop consisting of lessons, masterclasses, ensembles and lectures in all facets of brass playing and teaching. Run by Haim Avitsur, a freelance player in New York City, it featured Nitzan Haroz, David Taylor and Hal Reynolds as guest artists.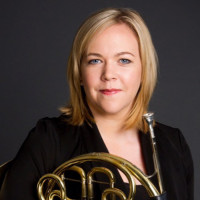 Sharn Mciver, Associate Principal Horn
One of Two 2015 Winners
Sharn utilised the scholarship funds to attend the International Horn Symposium. The Symposium, an annual week-long event hosted in a different capital city each year, brings together hundreds of horn players of all different nationalities and standards. The 2015 47th International Horn Symposium was held in downtown Los Angeles at the Colburn School of Music, with a theme of 'Then and Now' - a celebration and reflection of the horn's role through time. Some of the most outstanding and prolific horn players in the world were at the L.A. IHS, including the Principal players of the Berlin Philharmonic, the London Symphony Orchestra, the New York Philharmonic and the Los Angeles Philharmonic Orchestra.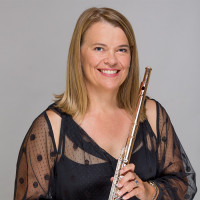 Mary-Anne Blades, Associate Principal Flute
One of Two 2014 Winners
Mary-Anne was accepted as a performer at the William Bennett International Flute Summer School in Marasino, Italy in July 2014. William Bennett is an internationally renowned flute player and teacher who Mary-Anne had the privilege of studying with at the Royal Academy of Music in London for two years (1990-1992). Mary-Anne said she was excited to be able to attend this course as an 'experienced professional and mix with high calibre players from all over the world.'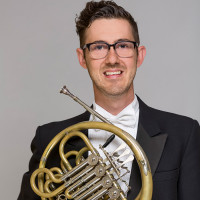 Francesco Lo Surdo, Tutti Horn
One of Two 2014 Winners
Francesco undertook private lessons throughout 2014 with Rachel Silver, who many of you will recall as a former horn player with WASO. Rachel is now utility horn player with the Sydney Symphony Orchestra and widely regarded as the most outstanding low-horn specific player in the country. Francesco says the purpose of the lessons was 'to both refine my technique, to set a long-term vision for my playing career and to hone my orchestral playing style to best fit with the WASO horn section.' Rachel was a wonderful mentor for all these goals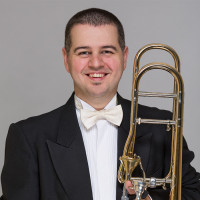 Joshua Davis, Principal Trombone
One of Two 2013 Winners
In addition to his role as Principal Trombone, Josh has arranged music for WASO, both for full Orchestra and for our Education Chamber Orchestra (EChO) and he has used the Scholarship to further his skills in this area. Josh said, 'To be given the opportunity to continue my study of orchestration gives me confidence in the product that I give to both WASO and the wider musical world.' He has had some orchestration lessons with Jessica Wells, a wonderful teacher in Sydney, and has also been researching libraries of recorded orchestral instruments to aid his studies as an arranger. Josh says, 'Now I can compose with the sound of a real orchestra in front of me!'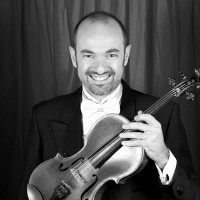 Giovanni Pasini, Principal Viola
One of Two 2013 Winners

Giovanni used the scholarship funds to further his conducting study through a program offered by Symphony Services. Giovanni said, 'I am extremely happy and honoured to accept this Scholarship. Studying conducting gives me a privileged point of view over a score, stimulates my curiosity and gives me a new perspective of my own job in the Orchestra as a musician. It also helps me understand conductors better when they work with me and my colleagues.' President of the Patrons and Friends Committee, Robyn Glindemann, said that 'the benefits that these two fine musicians bring to the Orchestra as a result of their studies vividly demonstrate why the Scholarship is so important'. It's so exciting for Patrons and Friends to be able to contribute in this way.'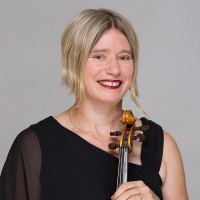 Louise Sandercock
2012 Winner
As part of her scholarship trip, Louise participated in two summer school courses, in Trieste, Italy and St Paul, Austria during July 2012. Both courses included significant opportunity for lessons, as well as observing the teaching practice of other participants. Louise undertook tuition from Professor Helfried Fister, Director of Strings at the Klagenfurt Conservatorium, Austria, and a well-regarded teacher and long-time jury member of the European Brahms competition.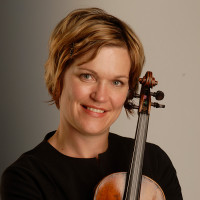 Margaret Blades, Former Associate Concertmaster
One of Two 2011 Winners
Margaret undertook a three to four week tour across Europe and the United Kingdom working with different teachers, attending classes and observing their methods of teaching. She was 'excited about the opportunity of visiting distinguished pedagogues and institutions to have some lessons, attend masterclasses and refine new techniques in the art of violin teaching and playing.'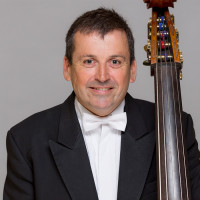 Mark Tooby, Double Bas
One of Two 2011 Winners
Mark used his funds to organise a job exchange with one of the bass players from the BBC National Orchestra of Wales for a four month period in 2012. This provided Mark with the opportunity to enhance and develop his technique, as well as being exposed to fresh ideas and different schools of playing. Mark had private tuition with some of the leading international musicians, attended masterclasses and watched as many orchestral concerts as he could fit in. Mark, like Margaret, is passionate about teaching and transferring his knowledge to the next generation of bass players.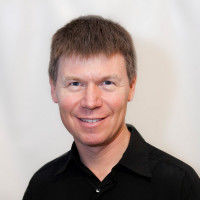 Tim White, Principal Percussion
One of Three 2010 Winners
Tim White travelled to the US for the 2010 International Convention of Percussive Arts in Indianapolis after heading to Queensland in August for the Percussion Gathering at the Queensland Conservatorium.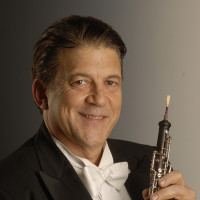 Joel Marangella, Principal Oboe
One of Three 2010 Winners
Joel Marangella attended a ProGouge Seminar at Michigan State University in the United States where he learned reed making skills not available to him at the time in Australia.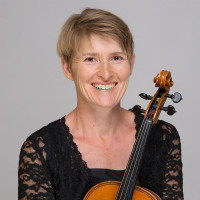 Kierstan Arkleysmith, Tutti Viola
One of Three 2010 Winners
Kierstan Arkleysmith used the funds to attend the Utrecht Conservatory in the Netherlands for fitting and trial of a chin and shoulder rest set-up. Kierstan also took lessons in the Alexander Technique which addresses bad habits of posture and movement and helps to develop even distribution of muscle tone. It is a technique that has proven to be extremely helpful for many musicians.